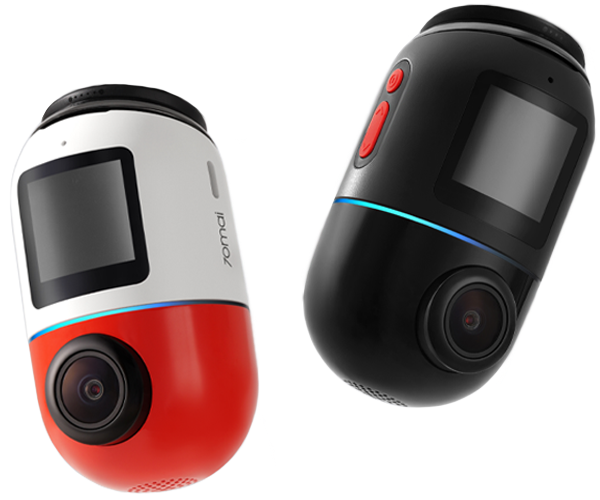 70mai X200 Dash Cam Omni
The 70mai X200 Dash Cam Omni features:
Outstanding image quality – 2K

1920×1080p recording resolution

Full 360° view
Wide viewing angle of the lens 140°

Built-in eMMC storage – 32GB, 64GB and 128GB

AI motion detector
Built-in GPS
60 FPS Dynamic Vision

Voice control

Advanced driver-assistance system (ADAS)

Parking mode

Time-lapse recording

Cyberpunk style recordings

App control

Find car function and route tracking
Live view of camera view remotely via phone
70mai X200 Dash Cam Omni
The 70mai Dash Cam Omni is a great solution that will meet the most demanding requirements of drivers. Designed for maximum safety of every driver, passenger and pedestrian. The 70mai Dash Cam Omni provides 360-degree protection for your car, excellent day and night recording quality and an artificial intelligence-supported parking mode. Another great advantage is the built-in 32gb, 64gb and 128gb eMMC memory, so there is no need to buy an additional memory card!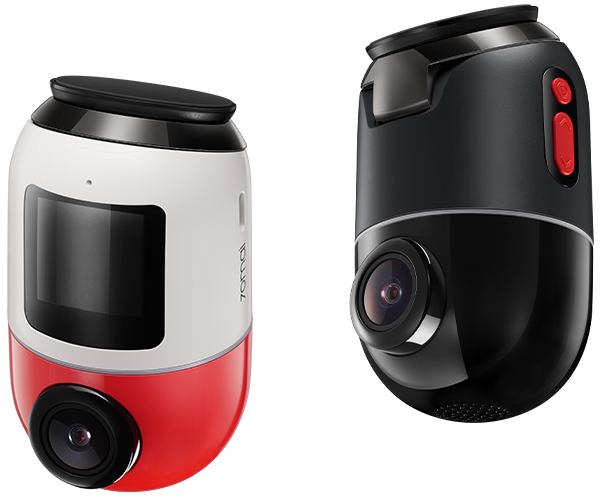 70mai X200 Dash Cam Omni
The First-ever 360° Dash Cam
With a smoothly rotating 340° lens and 140° viewing angle, the Dash Cam Omni is the first camera on the market with no blind spots and only minimal distortion, allowing you to monitor your car from all sides. It records footage from the front and rear, outside and inside the vehicle.
The Omni records videos at 60 frames per second, making it able to capture important details, such as license plates, even more clearly when driving fast or driving in adverse conditions.
Parking surveillance handled by artificial intelligence
Using an enhanced AI Motion Detection algorithm, the car camera is able to identify people around your car, detect their movement and pinpoint their location. If approaching people behave abnormally and are close to your car, Omni spontaneously follows them by recording their movements through 360° surveillance, which can provide hard evidence of a break-in or other man-made situations.
When the Omni camera detects the impact of another vehicle while stationary, it immediately identifies the direction of impact and rotates to record the event. Thus, it records not only what happens in front of, but also behind and on both sides of the car.
Superb Night Vision
F1.5 aperture enhances image quality in low-light conditions. It's equipped with PureCel®Plus-S HDR technology to deliver best-in-class low-light performance, automatically correcting exposure levels. It achieves a dynamic range of up to 120dB (vs. common 70-80dB), thus providing excellent color performance under ultra-high contrast conditions such as entering and exiting tunnels. And helps enormously elevate video quality without blinding front cars' license plates with strong headlights
1080P Full HD 60FPS
Self-developed high-quality image processing algorithm is featured on top of 1080P Full HD, presenting up to a 2K image quality.
60FPS is designed for fast motion, it picks out the scenery such as road signs, license plates and other details more clearly and smoothly even in fast-moving cars
Higher level of safety with enhanced ADAS system
The ADAS 'observes' your surroundings and warns you of potential danger in advance by means of a voice alert. The 70mai Dash Cam Omni will warn you of potential dangers on the road, such as too short a distance from the vehicle ahead, driving off the lane, vehicle ahead motion, as well as the detection of a pedestrian or cyclist. The up-to-date AI algorithm of pedestrian collision allows fast and efficient detection of both pedestrians and cyclists on the same lane ahead of the car. The issued alert may prevent a serious accident.
*ADAS voice messages can be turned off in the app.
Time-lapse recording
Time-lapse recording compresses each 30-minute stop to 1 minute, enabling long-term continuous recording. In addition, this function can save memory card space, reduce battery consumption, and enable much faster playback of recordings.
*To provide power to the Dash Cam Omni when the engine is off, the 70mai Hardwire Kit UP03 or UP04 parking mode power module is required – this module is sold separately.
Built-in GPS
The data from the built-in GPS is synchronized with the 70mai App, where a map directing you to your vehicle is available, locating and retrieving it will become extremely easy! Through the 70mai App, after each trip, you can access a map synchronized with the 70mai Cloud, which shows the route taken.
*NOTE the optional 4G Hardware Kit modem is required to be purchased.
Intelligent voice control – give commands to the Dash Cam Omni without taking your hands off the wheel!
The 70mai Dash Cam Omni supports voice control function. With this function, you will initiate taking a photo, start emergency recording, rotate the camera, take a selfie or start recording a vlog. Commands are supported only in English, regardless of the language set in the camera menu.
*When the car camera is connected to the 70mai app, voice commands are not supported.
Maix – your personal travel companion
70mai's mascot, Maix the bear, now lives in Omni! When you interact with Omni, Maix reacts with his emoticons to what's happening in the car! He listens to you, takes pictures of you, and can even sing you a song to celebrate your birthday! A glowing LED ring under the screen lets you know the Omni's operating status.
Get a live view from your car wherever you are!
When your car is parked and you are at home, you can get a live view of the camera view remotely via your phone. Freely rotate the camera for 360° visibility – check what's going on inside as well as outside the vehicle, take a picture or record a video. Thanks to the use of modern solutions: 4G connectivity and cloud service you will receive notifications about the event directly to your phone!
* The optional 4G Hardware Kit UP04 modem is required to be purchased.
A Cyberpunk Edge to Your Footage
You can make your footage look like a sci-fi video by overlaying data and visual effects. The available data and effects include speed, altitude, driving direction, acceleration/slowdown, right and left turning, ascending and descending, highlighting traffic lane signage, pedestrians, motion ahead, speed limit signs and traffic lights. The data and visual effects overlay is only accessible for viewing in the 70mai app.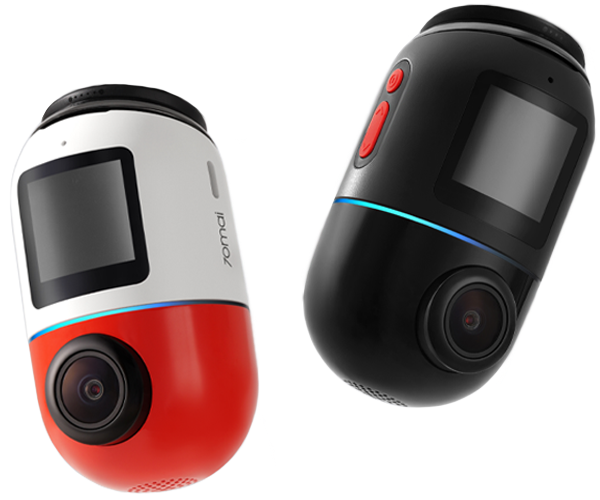 Specyfikacja
Rozdzielczość nagrań
1920x1080p
Karta pamięci
Tak, wbudowana 32gb, 64gb lub 128gb
Tryb parkingowy
Wymaga zastosowania adaptera Hardwire Kit Type-C UP03
Dodatkowe funkcje
Zdalny podgląd widoku z kamery, funkcja znajdź samochód i śledzenie trasy, Advanced Driver-Assistance System, kontrola w aplikacji
Zakres temperatury
-10°C ~ 60°C
Wymiary
51.5 x 51.5 x 93.2 mm
Symbol producenta
X200 Dash Cam Omni
Kompatybilny osprzęt
Hardwire Kit UP03, Hardwire Kit 4G UP04
Format nagrywania
MP4 kodek H.264, H265
W opakowaniu
Kamera 70mai X200 Dash Cam Omni
Kabel zasilający USB/USB-C
Uchwyt mocujący do Omni
Taśma dwustronna do Omni
Łapka montażowa do kabla
Ładowarka samochodowa (2 porty)
Naklejka elektrostatyczna
Instrukcja obsługi Omni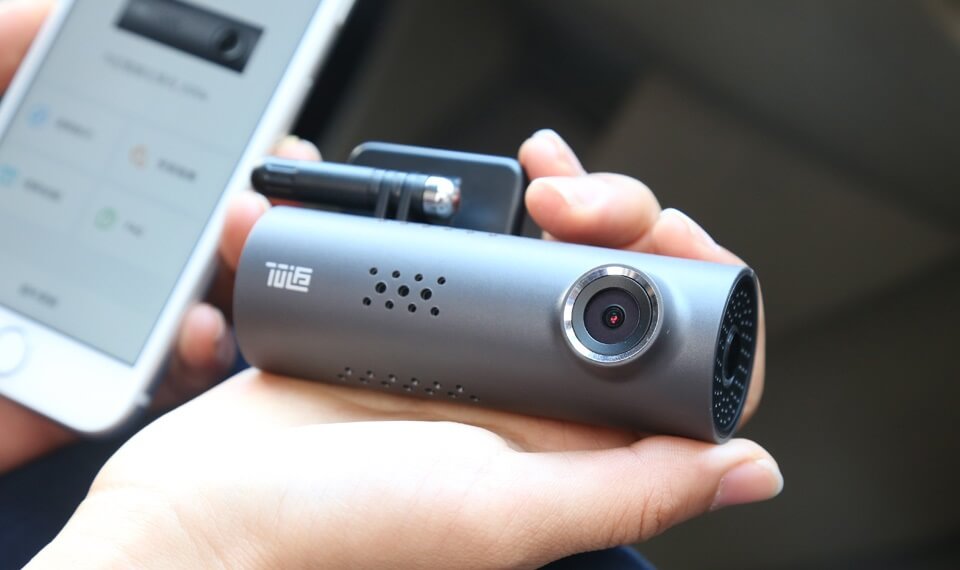 Need more information on 70mai products?
Looking for a solution to a technical problem – contact us, our consultants are at your disposal.
They will provide you with all the necessary information and find a solution to the problem related to your product.