Smartwatch MAIMO R Black
70mai Maimo Watch R
Premium design
Water resistance 5ATM
1.3 inch round touchscreen
Extensive Sports Tracking – 115 Fitness Modes: fitness, dancing, cycling, pool swimming, rowing, etc.
Up to 12 days Long Battery Life (Typical daily use)
PPG Heart Rate and SpO2 blood oxygen saturation
Sleep, Hydration and Stress level monitoring, built-in breathing exercise,
Advanced Health Reminders designed for women – ovulation, safe periods, etc.
Notifications about incoming calls, messages sent directly onto your watch.
Over 100 customized Watch Faces to match your taste and mood
MaiDay – the intelligent AI assistant
Comfortable, slim and light – weighs only 29.4g
Calendar synchronization, pushing reminders and vibrating alerts
Colour: Black
70mai Maimo Watch R
Meet the newest Maimo Watch R designed to be part of you. A versatile sports watch, tailored to your needs and with precise health tracking functions. The Maimo Watch R is a sports watch equipped with a 1.3-inch LCD touchscreen with a resolution of 360x360p, which provides a dynamic and exceptionally clear image. The smartwatch fits every wrist size, and not only does it look classic and elegant, but also provides high wearing comfort.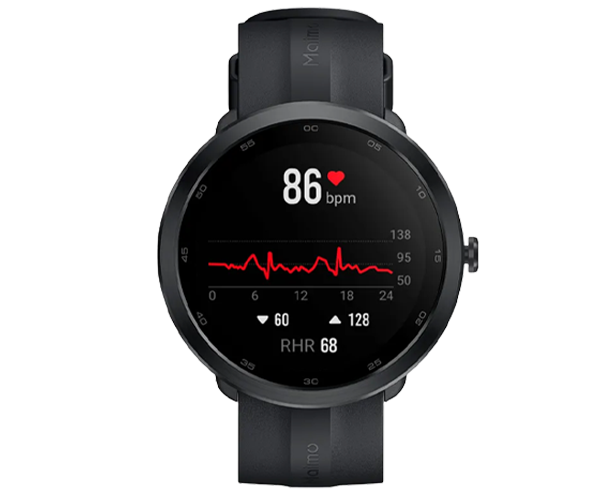 70mai Maimo Watch R
Large Touchscreen with a Smooth Finish
The Maimo Watch R face is made of stainless steel and 3D curved  glass that is durable and resistant to scratches and damage. A beautiful touchscreen in combination with a strap makes the watch look incredibly elegant.
Clear and Legible from Every Angle.
Your personal assistant – in the gym, outdoors and at the pool!
The watch supports 115 fitness modes, including: fitness, dancing, ballet, pool swimming, rowing and many more. Maimo Watch R automatically detects movement and starts recording sports such as outdoor running, walking, rowing and tracks your pace.
Works Well in the Swimming Pool
With a water resistance rating of 5ATM, you can wear the watch in the pool and dive with confidence. 
* does not support open water swimming
Invaluable Support in Daily Health Monitoring
24/7 heart rate monitoring
24/7 monitoring of blood oxygen saturation SpO2
Sleep, stress level and body hydration monitoring
Breathing exercises
Measures Blood Oxygen Saturation
Blood oxygen saturation refers to the amount of oxygen-carrying hemoglobin in your blood. Whether you are exercising or just feeling unwell, measure your SpO2 levels to better understand your physical condition.
24-hour Heart Rate Monitoring
Heart rate is a fundamental indicator of your health, and the data collected will help you achieve your fitness goals more effectively. 24/7 heart rate monitoring also allows you to measure your stress level at any time. In stressful situations, you can take advantage of the built-in breathing training to calm your body and mind. 
* This product is not a medical device. Data and results are for general and fitness purposes only. Not intended for diagnosis or treatment.
Sleep Tracker
The Maimo Watch R Sleep Tracker provides you with concise summary of sleep quality, sleep phases and their duration. Having the results, we can assess the influence of our lifestyle on the quality of sleep and hence our well-being! With bedtime settings, Do Not Disturb mode can also be set to turned on to turn off all notifications. It automatically turns back on when you raise your wrist.
Body Hydration Monitoring Device
Set a water intake goal based on the level of hydration your body needs, and the Maimo Watch R will periodically remind you to drink water.
Stress Level Control
Check your stress level! Built-in breathing exercises help you relax after a hard day, improve concentration and relieve stress.
Advanced Women's Health Reminders
The smartwatch delivers timely reminders regarding menstruation cycles, fertile windows, safety phases, and ovulation days. No need for an extra App, as all you need to remember about your menstruation cycle is in one place.
MaiDay AI Assistant
The watch comes equipped with the self-developed MaiDay AI algorithm. It prioritizes the function you use frequently at a given time. It follows your habits and know your daily needs and serves you accordingly.
Mai Day Assistant provides vital health information to motivate you to follow healthy habits. It also keeps track of your progress so that you can understand your body better and with time improve your athletic performance. You will soon achieve your goals.
100+ Customized Watch Faces
Go for a unique home screen with your own photo keeping fond memories wherever you go!
Change screens depending on your mood!
There are over a 100 ready-to-use, customizable Watch Faces available in the App. 
Up to 12 days of Battery Life
Maimo Watch batteries support up to 12 days of typical use, and up to 15 days in saver mode. Charging takes only 2 hours!
Push Notifications with Maimo's Mascot –  Maix the Bear
Your notifications will become friendly and fun. Maimo's mascot, Maix the Bear, now lives in your Watch R and will remind you when you have unread messages, important events to attend, didn't sleep enough or simply to finish an intense workout.
Your Personal Assistant
The watch will become your personal trainer and assistant, you will get a notification when your heart rate is too high during exercise or work. The smartwatch also reminds you to drink water frequently or to work on your daily goals.
Maimo Watch R supports:
Calendar notifications, events, unread messages and calls,
Alarm clock,
Timer,
Weather forecast,
Flashlight,
Stopwatch,
Monitoring menstruation cycle,
Running features: outdoor running,  treadmill,
Cycling features: indoor and outdoor cycling, spinning,
Camera and Music Navigation,
Breathing training,
Find a phone,
Water drinking reminder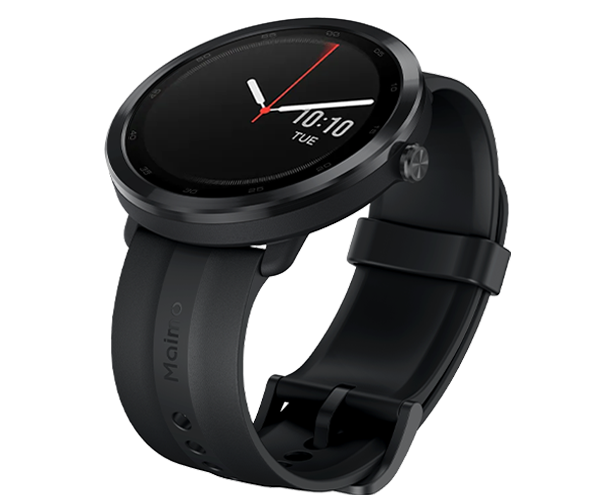 Specifications
Model
Maimo Watch R Black WT2001
Touchscreen resolution
360 × 360px
Connection
Bluetooth 5.0 BLE
Supported devices
Android 6.0 +, iOS 9.0 +
Charging duration
Approx. 2 hours
Sensors
G sensor / PPG Heart Rate Sensor
Weight (excl. strap)
29,4g
Package content
Smartwatch 70mai Maimo R Black
Original manufacturer's packaging
User Manual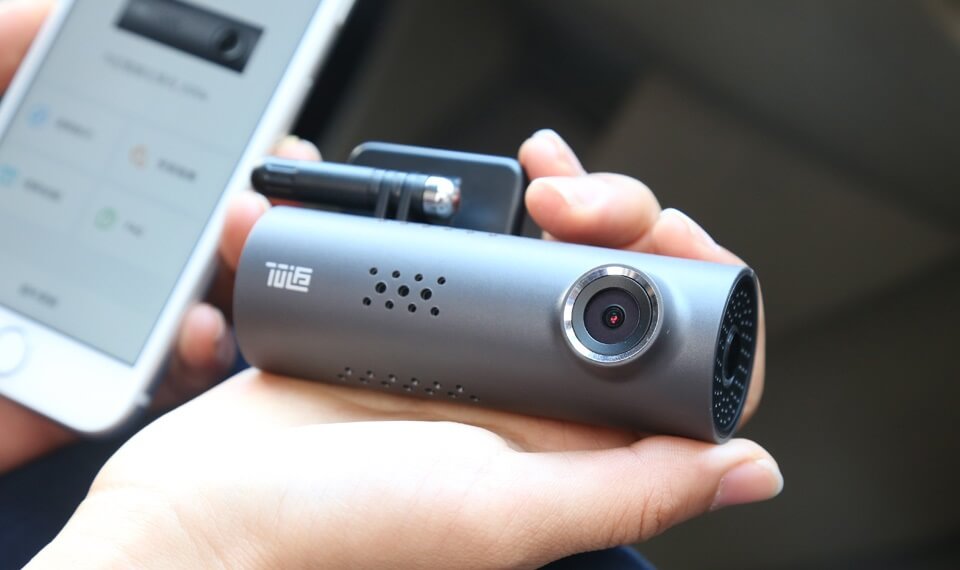 Need more information on 70mai products?
Looking for a solution to a technical problem – contact us, our consultants are at your disposal.
They will provide you with all the necessary information and find a solution to the problem related to your product.