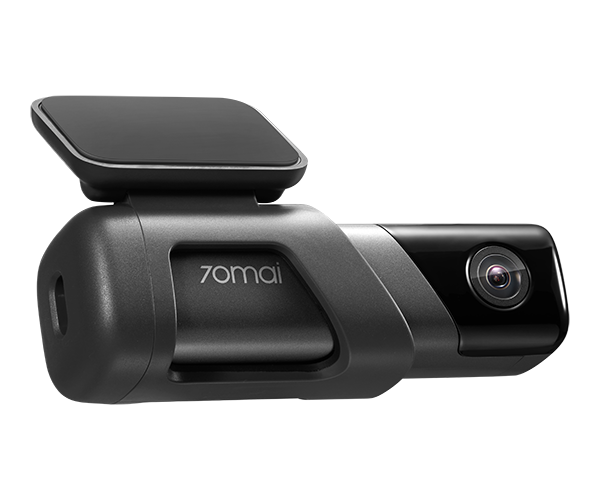 70mai M500 Dash Cam
The 70mai M500 Dash Cam features:
Outstanding image quality

2592×1944 recording resolution

Built-in eMMC storage – 32GB, 64GB and 128GB

170° wide field of view

Voice control

Advanced driver-assistance system (ADAS)

Parking mode

Loop recording

Time-lapse recording

Tire pressure monitoring

Cyberpunk style recordings

App control
70mai M500 Dash Cam
The 70mai M500 Dash Cam is an excellent solution which meets all drivers' expectations. The M500 camera ensures outstanding image quality at a 1944p resolution in HDR, with a voice control mode and the possibility to connect TPMS T04 sensors. One of its greatest advantages is the built-in eMMC storage, with a capacity of 32gb to 128gb, which guarantees stable, long and fast operation. M500 is more than just a dash cam. It is high level driving safety. The camera performs exceptionally well, regardless of the surrounding conditions. It is able to capture all details both during the day and at night.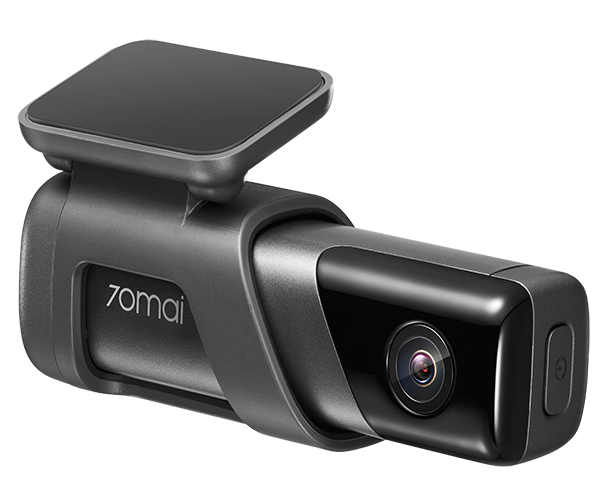 70mai M500 Dash Cam
High Image Quality During Day and Night – M500 Dash Cam
The 70mai Dash Cam M500 ensures 5MPx high image quality. It can record at a resolution of 2592×1944 (the image has 2.5 x more clarity than the standard 1080p). The viewing angle is equal to 170°, which allows you to capture panoramic shots with the use of a single camera. It features an aperture of F2.0 in HDR technology, which guarantees a clear image and accurate color rendition day and night.
Built-in eMMC 5.1 Storage
The 70mai M500 Dash Cam comes equipped with eMMC 5.1 storage of 32gb, 64gb or 128gb. The eMMC maximum write speed of 150mb/s and maximum read speed of 230mb/s enables fast recording and downloading of images and footage.
Voice Control in 70mai M500 Dash Cam
The camera features a voice control mode option so that you can give your camera voice commands without taking your hands off the steering wheel. This option allows you to launch the process of taking a photo, start an emergency video, switch a WiFi hotspot on and off, as well as turn a voice recording on and off. The voice control option is available only in English.
Emergency Video – Safety While Driving
The built-in G-sensor automatically activates the recording of a video upon the detection of sudden shakes and collision while driving, and the footage is saved. Emergency videos are automatically blocked in a separate folder and do not get overwritten.
70mai Dash Cam M500 Parking Surveillance
The 70mai M500 Dash Cam offers a very useful parking surveillance mode. When the built-in G-sensor detects any sudden impact or motion, the camera is activated and starts recording. That way it can capture the perpetrator who damaged your car. However, if you wish to make full use of this feature, you need an additional Hardwire Kit Type-C UP03 charging adapter.
Time-lapse Recording in M500 Dash Cam
The time-lapse recording option compresses 30 minutes of footage of parking time into one minute, which enables long-lasting continuous recording. The time-lapse footage takes up 1/30 of storage compared to standard footage. Long hours of Parking Surveillance are compressed into short clips. In order to guarantee power supply when the engine is off you will need the Parking Surveillance Charging Module 70mai Hardwire Kit UP03.
Avoid 'Memory Card Full' Problems with Loop Recording
New recordings automatically replace previous footage, which gives you virtually unlimited storage capacity. Emergency videos are saved separately and do not get overwritten.
ADAS Advanced Driver-Assistance System
The ADAS 'observes' your surroundings and warns you of potential danger in advance by means of a voice alert. The 70mai Dash Cam M500 will warn you of potential dangers on the road, such as too short a distance from the vehicle ahead, driving off the lane, vehicle ahead motion, as well as the detection of a pedestrian or cyclist. The up-to-date AI algorithm of pedestrian collision allows fast and efficient detection of both pedestrians and cyclists on the same lane ahead of the car. The issued alert may prevent a serious accident.
Built-in GPS and GLONASS with Route Tracking in 70mai M500 Dash Cam
The camera operates based on GPS and GLONASS satellites, which ensures higher data accuracy. With real-time access to Trip data, including speed and coordinates, you will be able to pinpoint your precise location. The Route Tracking automatically follows your route, which can be viewed in the 70mai App after each journey.
Tire Pressure Monitoring
Enhanced tire protection with TPMS* Sensors. The 70mai M500 Dash Cam issues voice alerts if the sensors detect abnormal tire pressure, which allows you to act in advance to prevent safety hazards on the road. Real-time tire pressure and temperature data can be easily accessed via the 70mai app whenever you need them. The M500 camera reads direct signals from TPMS sensors and does not require a special receiver. The minimal number of accessories will help you keep the vehicle tidy. Each TPMS sensor weighs only 13g and does not affect the dynamic balance of your car. They can be easily mounted on tires with the help of a small spanner.
*External Tire Pressure Monitoring (TPMS) Sensor is required and it is sold separately.
A Cyberpunk Edge to Your Footage
You can make your footage look like a sci-fi video by overlaying data and visual effects. The data and visual effects overlay is only accessible for viewing in the 70mai app. The available data and effects include speed, altitude, driving direction, acceleration/slowdown, right and left turning, ascending and descending, highlighting traffic lane signage, pedestrians, motion ahead, speed limit signs and traffic lights.
Dedicated M500 Dash Cam App
The 70mai M500 Dash Cam can be operated thanks to a special 70mai App, available both for Android and iOS. The app allows you to view and download interesting footage by connecting to the camera via Wi-Fi. Through the app you can save the most important footage, preventing it from getting overwritten, and have the possibility of adjusting settings such as: recording duration (1/2/3min), G-Sensor sensitivity (high/low/off), automatic switch off after the engine is turned off (5/10/20 min/never) and many more.

Specifications
Footage Resolution
2592 x 1944 5MPx
Memory Card
Built-in, 32gb, 64gb or 128gb
Parking Surveillance
requires use of Hardwire Kit Type-C UP03 adapter
Additional Features
Tire pressure monitoring system (TPMS), Advanced Driver-Assistance System, Speed and position recording, camera messages in Polish
Temperature Range
-10°C ~ 60°C
Dimensions
22 x 72,2 x 77,2 mm
Manufacturer Code
M500 Dash Cam
Compatible Equipment
Hardwire Kit UP03
Tire Pressure Monitoring
Requires use of 70mai External TPMS Sensor T04
Recording format
.MP4 codec H.264, H265
Package content
M500 Dash Cam
USB cable
Car charger
Electrostatic sticker
Mounting bracket
Seal twister tool
User manual in Polish
Double-sided tape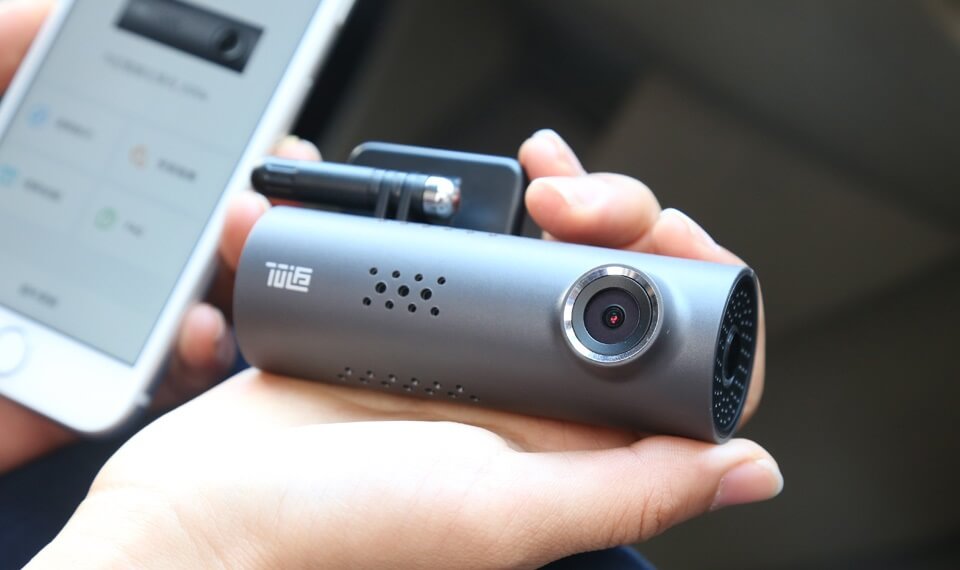 Need more information on 70mai products?
Looking for a solution to a technical problem – contact us, our consultants are at your disposal.
They will provide you with all the necessary information and find a solution to the problem related to your product.