70MAI Air Compressor Lite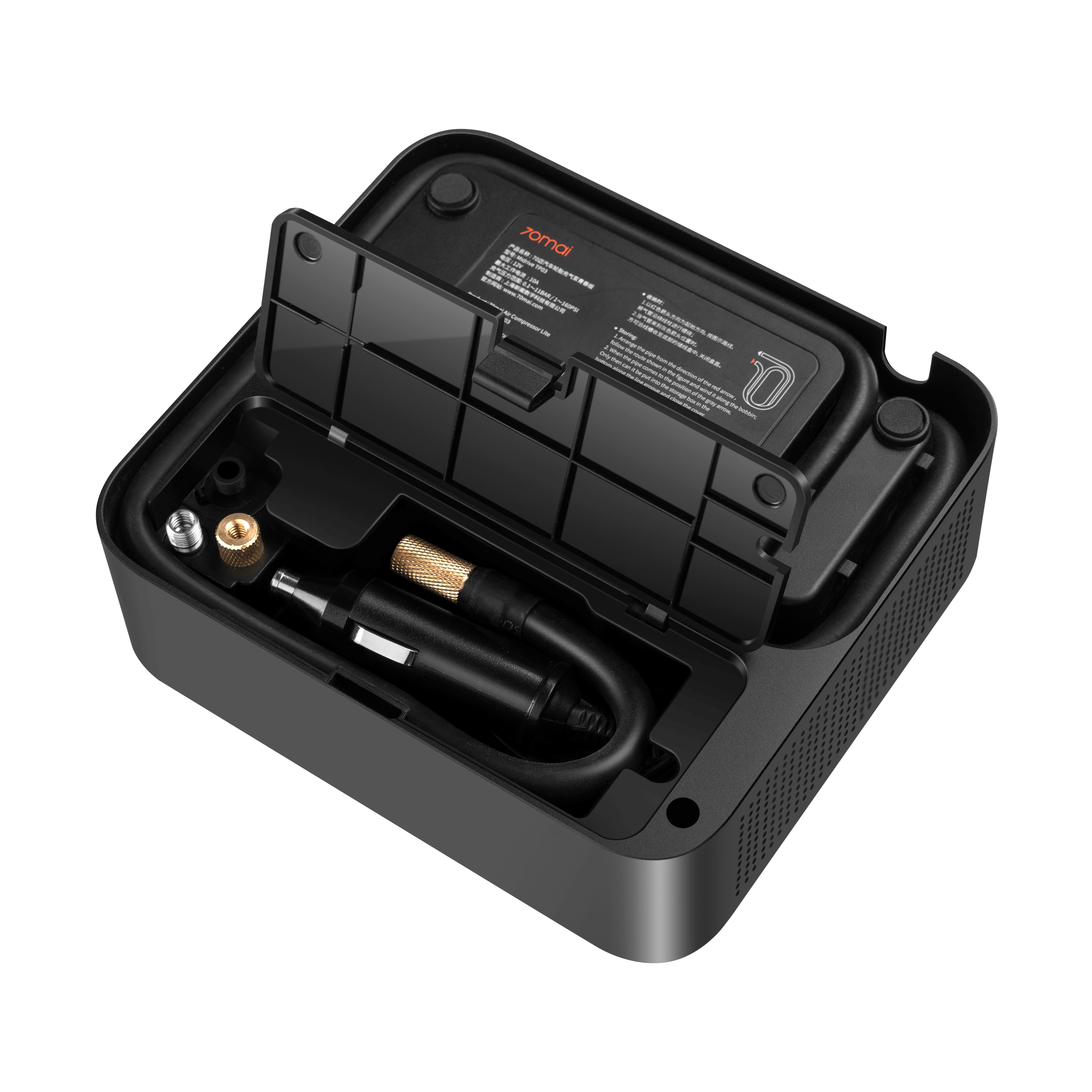 70mai Air Compressor Lite
70mai Air Compressor Lite features:
1-metre power cord

Compact size

Pressure gauge

Nozzle adapters included in the set
70mai Air Compressor Lite
The 70Mai Air Compressor Lite is a piece of equipment which comes in handy on the road, in the home or on holiday. With the help of this small device, you can inflate car, motorcycle, and bicycle tires, balls, mattresses or beach toys. It takes less than 5 minutes to inflate an average-sized tire, which is not too long. That is of course not as impressive as an industrial compressor, but if you have ever found yourself in a tight spot you know how precious even scarce resources can be. The 70Mai Air Compressor Lite can be connected to the cigarette lighter socket. The length of power cord is sufficient (3.1 meters), while the inflation tube is 0.7 meter long. The components of the kit are neatly arranged in a case, which minimized the risk of losing them.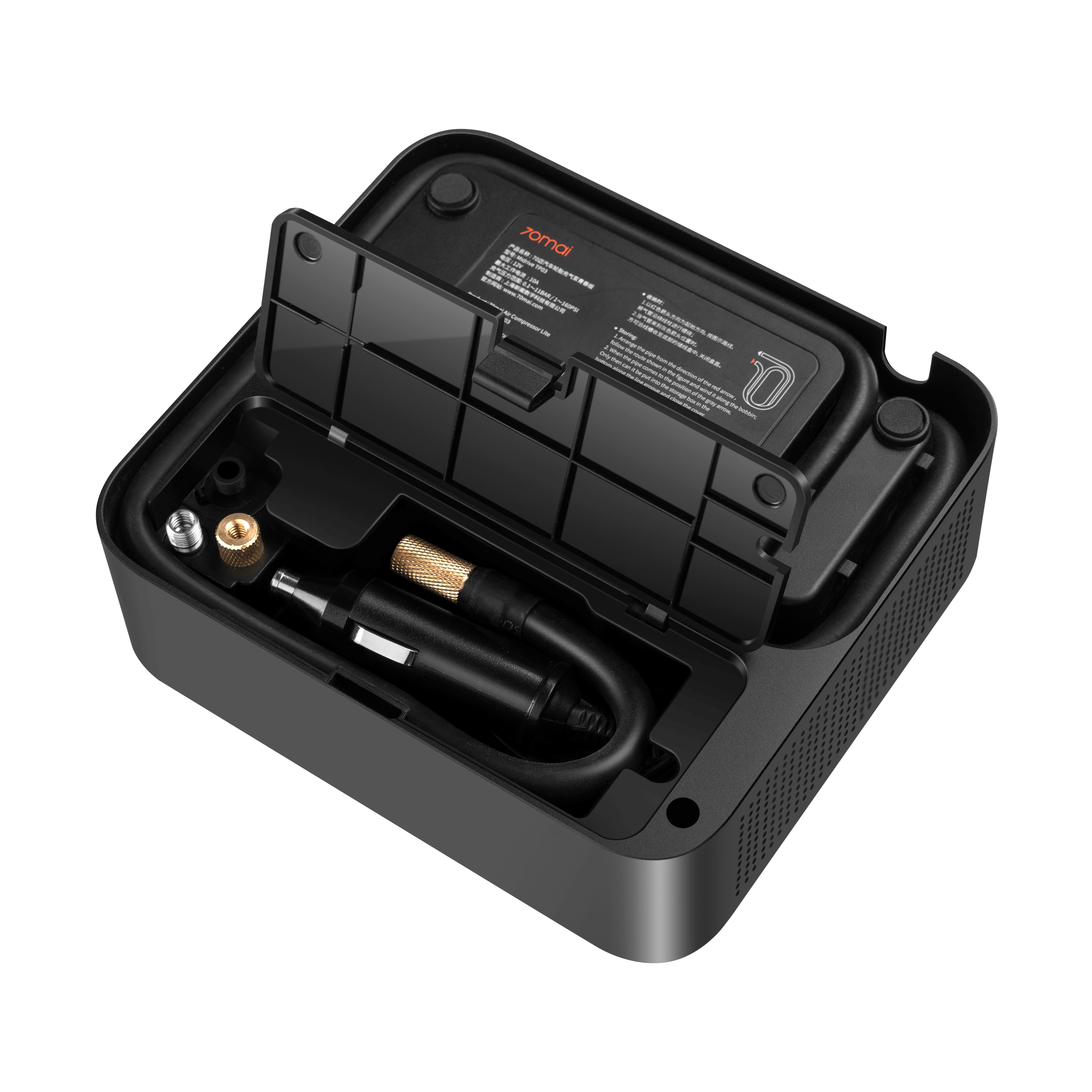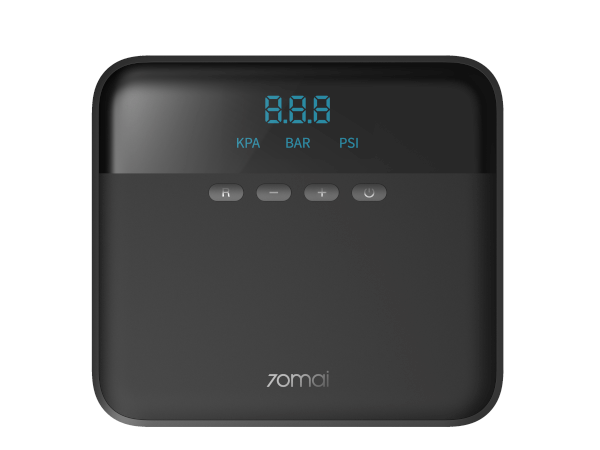 Specifications
Model
Air Compressor Lite
Max. Inflation Rate
up to 25 l/min
Max. Pressure
11 bar (160psi)
Power Supply
Cigarette Lighter Socket
Inflation Tube Length
0,7 m
Dimensions
164 x 148 x 54 mm
Manufacturer Code
Midrive TP03
Package content
Air Compressor Lite
3 nozzles
User Manual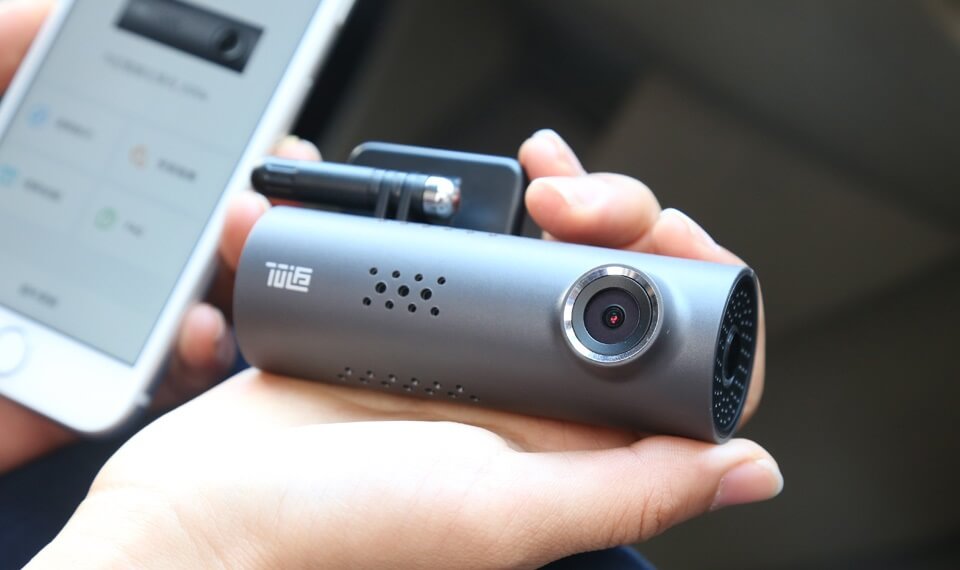 Need more information on 70mai products?
Looking for a solution to a technical problem – contact us, our consultants are at your disposal.
They will provide you with all the necessary information and find a solution to the problem related to your product.