70mai
70MAI Power Station Tera 1000
70MAI Power Station Tera 1000
In the field, in case of a power outage, on the go
Robust and durable design

Safe and reliable to use

Built-in 2.8″ TFT color display and LED light

High power of 1000 Wh

EV-grade lithium-ion batteries

10 outlets – capable of charging10 devices simultaneously

AC, USB-A, USB-C, DC outputs, car charger port

Charging with continuous power of 1200W and peak power of 2400W

4 ways to charge your device – fully charged in 2h

Simultaneous charging of the station and connected devices

Ergonomic silicone grip
70mai Power Station Tera 1000
The 70mai Power Station Tera 1000 is an innovative clean energy solution combining power and portability. With its 1000Wh capacity, 10 outlets, ergonomic handle and app control capability, it's perfect for your everyday power needs no matter if you're at home, off the grid, or just on the way. Packed with clean electricity and compatible with solar charging, the Tera leads a sustainable lifestyle, making green energy accessible anytime, anywhere.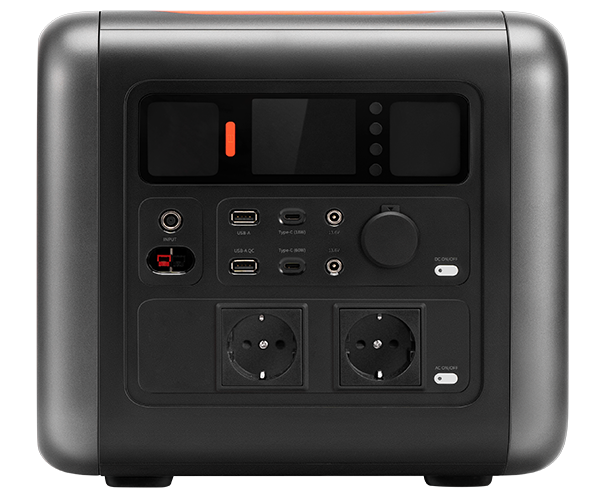 70MAI Power Station Tera 1000
1000Wh EV-Grade Batteries with 10 Outputs
The Tera equips EV-grade li-ion batteries, protected by the best-in-class Battery Management Systems from Texas Instrument (TI). Charge any appliances within 1200W continuous power and 2400W surge power. Charge up to 10 devices simultaneously, with pure sine wave AC outlets, USB-A, USB-C, car outlet and more. Support real pass-through charging via all DC outputs, simultaneously powering the power station and other devices.
Industry-Pioneering Mechanical Structure, For Ultimate Safety and Durability
The Tera equips a galvanized steel chassis, providing the strongest support possible for next-level sturdiness. Innovative 2-layer case design, better protecting edges and corners for improved drop-proof performance. The first power station that has 3 built-in ventilation spaces, including an aluminum heatsink, enabling more efficient and much quieter cooling without fan noise. The Tera generates only 50% of heat when working under the same condition as leading competitors. Safe working temperature goes up to 40°C.
Most Versatile Power Solution Designed For:
Camping: Portable and powerful, helping you bring the creature comforts of home outdoor.
Overlanding: Flexible to use inside and outside your vehicle. Robust enough to run a remote kitchen or work station.
Power Outage: Keep your food fresh and room lit up when power goes out. Tera runs your essential appliances like fridge, light, and router.
Professional Use: Power all your gears for your outdoor filming project or busking performance. App connection supported for easy and seamless control.
Ideal for camping
Portable and powerful power station from 70mai supports a comfortable stay in the field. Adapter-less design ensures mobility at the highest level. The Tera 1000 can power multiple devices simultaneously, bringing home conditions to the outdoors. Advanced technology to prevent overheating makes the charging station safe to use even in hot weather or near a hot barbecue.
It is possible to charge the device from solar panels (not included) and draw power from them.
Use energy freely while traveling
The Tera 1000 is extremely flexible for use inside as well as outside the vehicle. With a rated power output of 1,200 watts and a peak power output of 2,400 watts, it is robust enough to power a stove in a caravan or to create a remote work station. With its special design, the power station dissipates heat extremely quietly, without fan noise, which is ideal for self-service devices such as a CPAP machine. 
When you need electricity outdoors, simply take the Tera 1000 with you. Guaranteed complete freedom, without the hassle of unwinding extension cords! 
Don't worry about power outage
Keep your food fresh and your room lit during a power outage! The Tera 1000 will handle basic home appliances such as the refrigerator, lights and Wi-Fi router, so you won't be left without power during an outage. 
Take care of charging your equipment wherever you are!
No matter where you are, at an outdoor session or a live concert, power up all your devices with the Tera 1000. It's compact enough to fit in your trunk, so you can easily take it anywhere with you.
100% green energy, which is environmentally friendly, generating no carbon emissions or noise allows you to perform without any interruptions. With app control, managing the power station and checking the charge status of your devices is at your fingertips.  
4-Way Flexible Recharge. Up to 2-Hour Quick Full Charge
Support recharging through wall socket, gas/diesel generator, car cigarette lighter, and solar panel.
Fully charges in 2 hours (charge from 0 to 80% in 1 hour) via AC or generator.
Fully charges in 6 hours via solar, and 15 hours via car cigarette lighter.
Equips a standard power cable without the bulky adapter.
Easy to Lift One-Handed
With an ergonomic silicone handle, the Tera gives you a firm and comfortable grip for easier handling.
Bluetooth App Control
Connect to the 70mai App through Bluetooth to control the Tera remotely. Turn on and off, manage settings and check status, monitor carbon emission savings and more!

Specifications
Inverter power continue
1200 W
Inverter power surge
2400 W
Fast recharge time
2 h (AC or Generator)
Recharge cycle
1000 (70%)
Solar input
200W Max.12-27V, 10A Max Andersen / 8mm port
Type-C PD
18W x 1 / 60W x 1
USB-A port
5V/2.4A x 1 / QC3.0 18W x 1
DC port
13.6V/10A car port x1 / 13.6V/3A DC output x 2
Pass through charging
Yes
AC output setup (voltage/frequency)
Yes
Package content
70mai Power Station Tera 1000
Power cable
Car cigarette lighter cable
Accessory case
User manual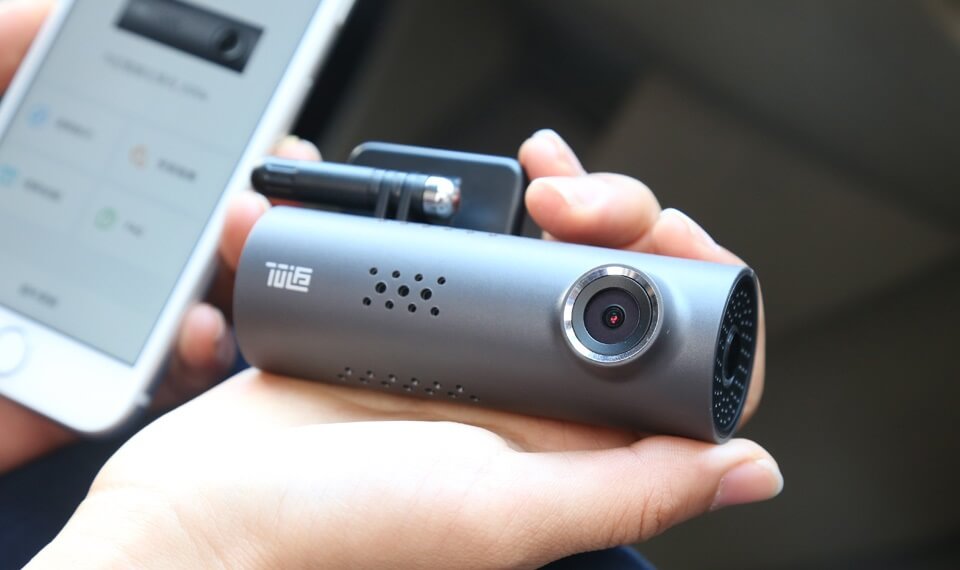 Need more information on 70mai products?
Looking for a solution to a technical problem – contact us, our consultants are at your disposal.
They will provide you with all the necessary information and find a solution to the problem related to your product.