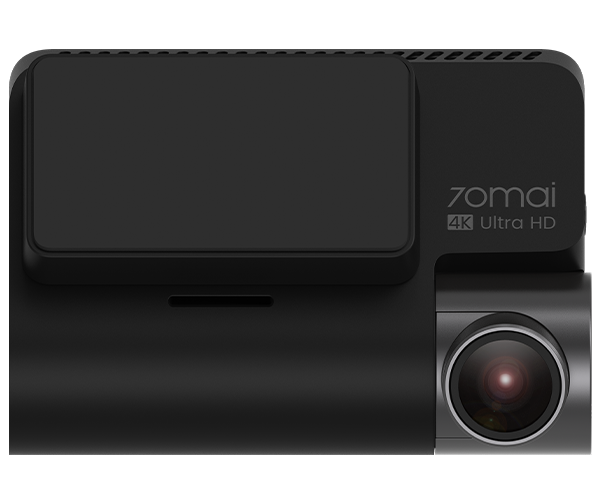 70MAI Dash Cam 4K A810
The 70mai Dash Cam 4K A810:
High resolution 3840×2160 4K UHD recording

Advanced Sony STARVIS 2 IMX678 sensor

HDR technology

60FPS recording

Wide 150° lens angle of view

3.0″ IPS display

Built-in GPS

ADAS system

AI motion detection

Time-lapse recording

Compatible with back-up camera RC11, RC12 and internal camera FC02
70MAI Dash Cam 4K A810
The 70mai Dash Cam 4K A810 is an upgraded version of the flagship A800S, featuring even higher image quality thanks to the state-of-the-art Sony STARVIS 2 IMX678 sensor and an additional artificial intelligence (AI)-based motion detection function. The video recorder performs perfectly in a variety of conditions and captures all the details both during the day and at night.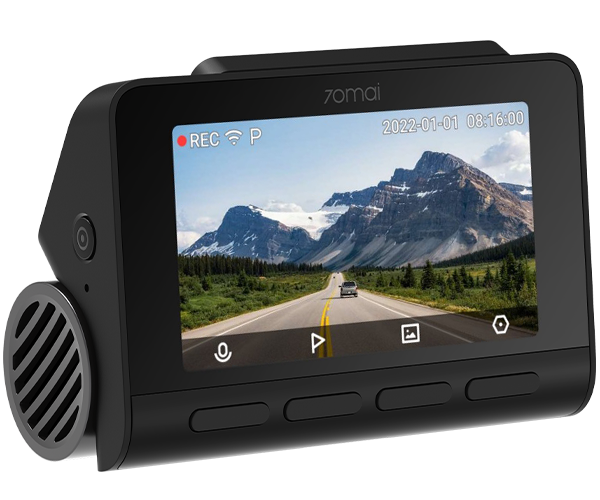 70MAI Dash Cam 4K A810
New standards in video quality
Equipped with the latest Sony STRAVIS 2 IMX678 image sensor and HDR technology, the A810 delivers superb recording quality, capturing every detail on the road with the utmost clarity. 60FPS recording provides smoother images and effectively prevents blurring, capturing details such as number plates and road signs, especially when driving at high speeds.
In addition, the use of 70mai's proprietary IQ image optimisation algorithm enhances the clarity of key areas of the number plate, while reducing the visibility of irrelevant environmental elements such as trees or tall buildings that may appear in the top left and right corners of the recording.
*60FPS recording is only available when the resolution is set to 1080P.
Superior night vision
The A810 is the industry's first 4K car camera to use the Sony STARVIS 2 image sensor, and it excels in low light, high contrast and dynamic scenes.
The F1.8 aperture used absorbs more ambient light for well-lit recordings in low-light conditions and the 70mai Night Owl Vision technology improves the quality of night footage for better clarity, colour saturation and glare control, making the A810 perform much better than its predecessor the A800S.
AI motion detection in parking mode
When the car is in a car park, the A810 detects not only impacts and collisions caused by other vehicles, but also suspicious human activity around the car. Thanks to an advanced artificial intelligence algorithm that calculates distance and recognises intent, the camera activates recording when it identifies someone as a potential threat. This will provide irrefutable proof of an intrusion or other man-made situation. Video recordings of emergency incidents are saved separately in a special folder so that they can be easily located.
*Requires 70mai Hardwire Kit UP04, sold separately.
Time-lapse recording
The time-lapse function compresses each 15 minutes of video footage to 1 minute, which saves space on the memory card and allows the footage to be played back much faster, so you will be able to catch the events you are interested in easily.
Increased safety with ADAS
ADAS monitors the surroundings and warns of potential danger through real-time voice messages. Warning alerts will be issued during the following events: lane departure, movement of the vehicle ahead, too close to the vehicle ahead, possible collision with a pedestrian or cyclist.
GPS positioning
With its built-in GPS module, the A810 records and displays travel data, including speed, time and coordinates. An accurate indication of location can be crucial when a collision or accident occurs. The video recorder automatically tracks your route, which is available for viewing in the 70mai app after each trip, which can be helpful in optimising your route.
Dedicated 70mai app
You can operate the 70mai Dash Cam 4K A810 car camera via the dedicated 70mai app, which is available for both Android and iOS.
Manage your device settings – you'll adjust the recording time, video resolution, G-sensor sensitivity and more….
Easy download – all photos and videos are saved in the 70mai app. Emergency recordings are further secured in a special event folder and can be easily downloaded to your phone.
Dual-channel recording
The 70mai A810 is compatible with the RC12 rear camera and FC02 interior camera, all to keep you even safer.
Rear camera 1080P + HDR – captures everything that happens behind your car, providing crucial evidence in the event of a collision.
Indoor 1080P + IR camera – helps monitor driver behaviour or record passenger activity.
The *70mai A810 can only work with one additional device at a time. Both the rear camera and the internal camera are sold separately.
Give your footage a sci-fi look
Bring your video footage to life by giving it a futuristic look, thanks to the innovative data and effects overlay available in the 70mai app! You can overlay various information and visual effects on your footage, such as speed, altitude and direction, acceleration or deceleration, left and right turns, uphill and downhill driving, roll angle, highlighting lanes, pedestrians, vehicles in front of you, speed limit signs and green lights.
4G module – remote vehicle monitoring
The Hardwire Kit UP04 4G adapter is an accessory that extends the functionality of the 70mai Dash Cam A810 and provides access to the internet. Connecting the module enables you to:
receive instant notifications – when the car is parked the device will send an instant notification to your phone when a collision or other suspicious incident occurs
live camera view on a smartphone app – remotely view and capture images and videos with the option to upload them to the cloud
use of the "find car" function – GPS will indicate the exact location of your vehicle anywhere, anytime
NOTE: It is required to purchase the optional 70mai Hardware Kit UP04 4G modem, the functions of which will only be fully usable after the A810 camera software update, scheduled for October 2023.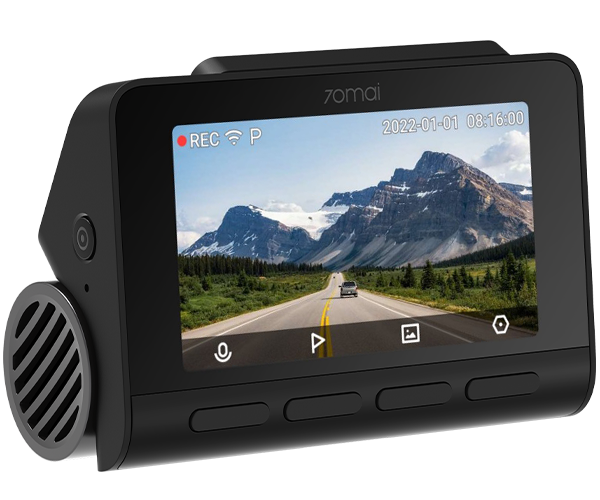 Specifications
Recording resolution
3840 x 2160P 4K UHD
Sensor
Sony Starvis 2 IMX678
Memory Card Slot
microSD, 32-256 GB
Parking mode "G-sensor"
Yes (Requires use of Hardwire Kit adapter UP04)
Parking time-lapse mode
Yes (Requires use of Hardwire Kit adapter UP04)
Additional functions
ADAS, route tracking, HDR, AI motion detection
Temperature range
-10°~ 60°
Compatible accessories
Hardwire Kit UP04, RC11, RC12, FC02
Possibility of connecting a rear camera
Yes
Package content
70mai Dash Cam 4K A810
Power cable
Car charger
Electrostatic sticker
Mounting bracket
Seal twister tool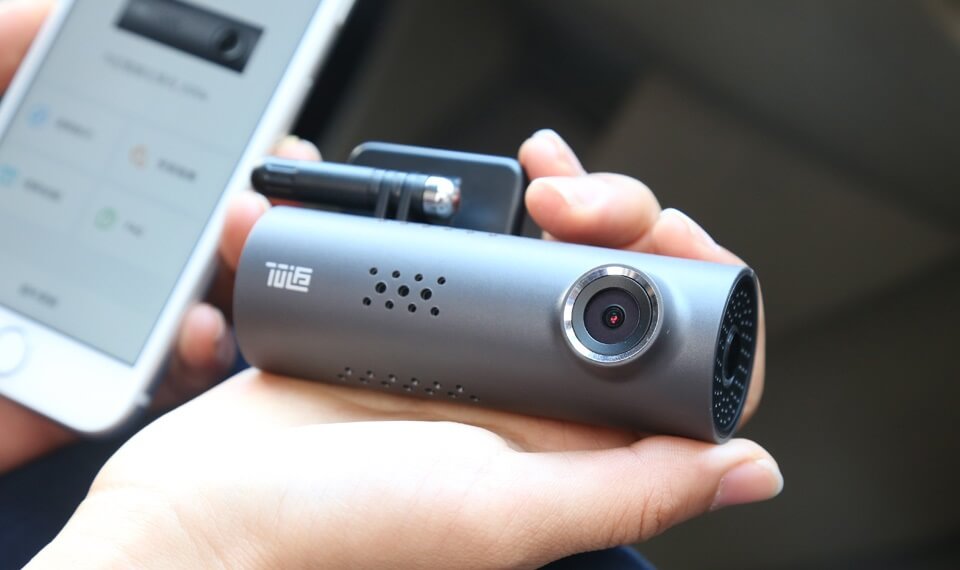 Need more information on 70mai products?
Looking for a solution to a technical problem – contact us, our consultants are at your disposal.
They will provide you with all the necessary information and find a solution to the problem related to your product.